SOCCER FIELDS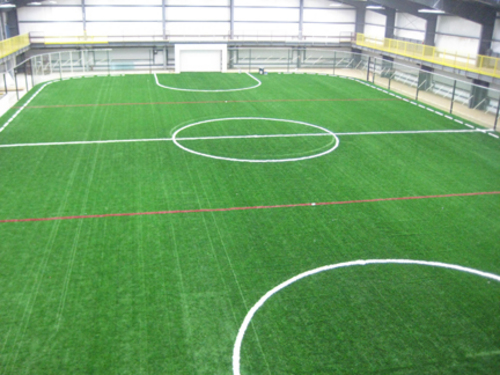 The Soccer Fields at McDermont Field House are comprised of FieldTurf, the best artificial grass playing surface available. There are two Arena Soccer Fields; the Field on the bottom floor is slightly larger than the Third Floor Field. Soccer Leagues run year round.

There are a some rules that all McDermont Fans must follow with regards to the Fields:

1. NO FOOD OR DRINKS ON THE FIELDS
2. NO SUNFLOWER SEEDS OR PISTACHIO NUTS ON THE FIELDS
3. NO LOITERING

Food & beverages (other than water) stain and damage the field. Sunflower seed and pistachio nut shells get into the synthetic grass and rubber and tear up the surface. There is no loitering on the fields. There are plenty of spaces to watch as a spectator around the field and up on the mezzanines.

The fields are available for Open Play as long as there are no other previously scheduled events or reservations.
For more information, please call (559) 562-3326.