Recent News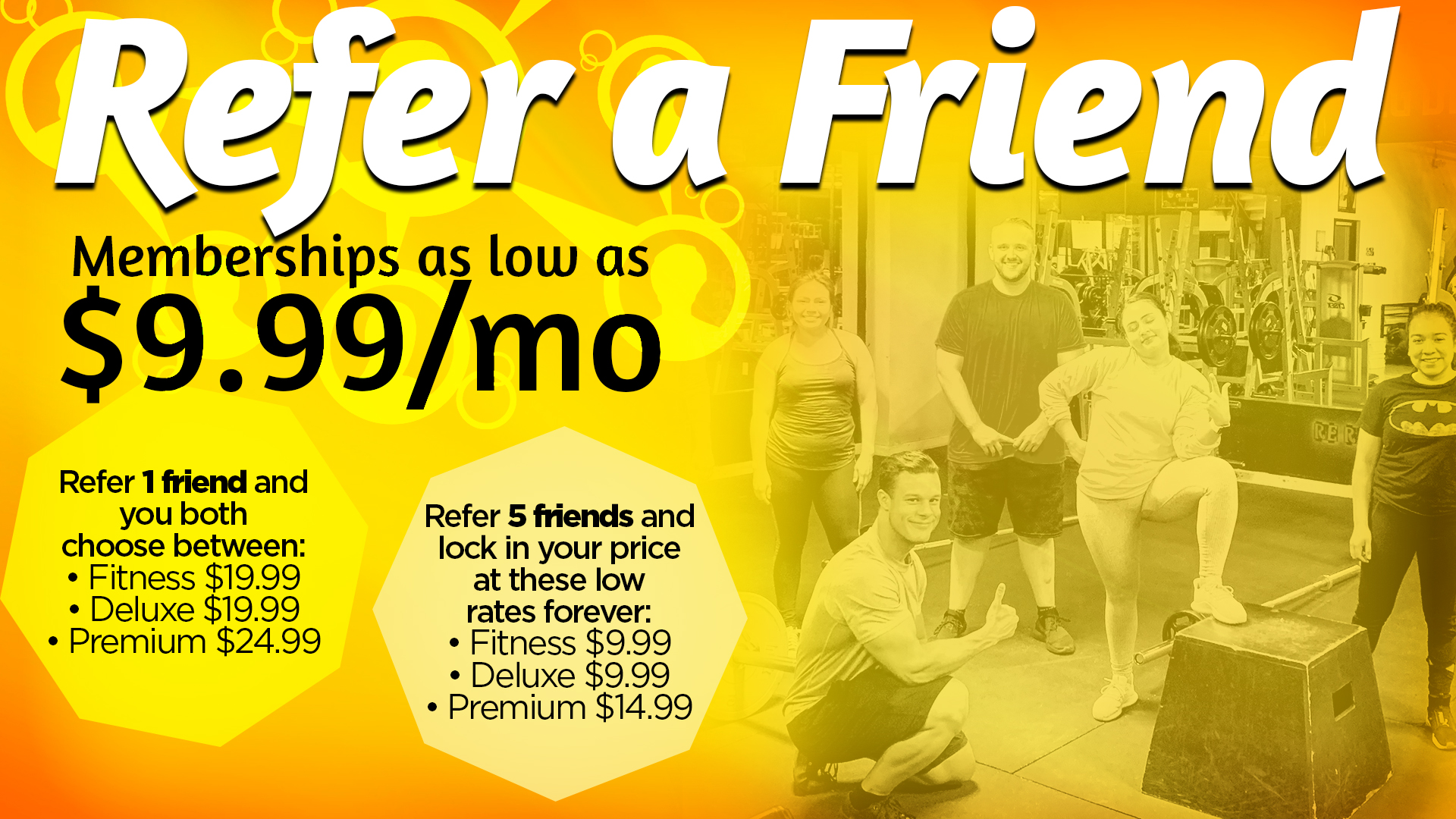 Thank you to our loyal McDermont X members!
As an expression of our gratitude, we are introducing a referral program that benefits both the member and the friend being referred.
How do I know if I'm eligible to participate?


All McDermont X Fitness, Deluxe, or Premium members in good standing, who are currently, or have completed a 1 year contract with their current contract are eligible.


How do I sign up for this program?


Simply let us know at the membership counter of McDermont X. We'll give you cards you can hand out to your friends. We'll help you get your name and barcode on the cards. Start handing them out!

How do my friends get the low rate?


When they come in with you or with your referral card, we'll lock them in to the low rates listed above and attribute the referral to your account.

After my referral has signed up for their membership, how long before my rate drops?


Your rate will drop within 30 days. It may not be in effect for the immediate billing cycle, but certainly will be for the 2nd billing cycle after the referral is received.

What type of membership must my friend sign up for?


They may choose from any of the following:




Fitness: $19.99




Deluxe: $19.99




Premium: $24.99




Whichever they choose, they must sign up for a minimum 1 year contract period to make you and them eligible.

How long will my rate stay at the reduced rate?


Forever, or at least as long as your membership remains in good standing. If, on your account, more than one payment per year is declined or otherwise delayed, rates will return to non-referral rates.
See membership desk for more info
Some restrictions may apply
For a limited time only