Courts

McDermont X has two NCAA regulation basketball courts with a Sport Court surface. It can be converted to four smaller courts that are used for youth basketball games, tournaments or for open gym. The Courts are regularly home to MBA Men's Basketball. They have been futsal and dodgeball courts, even a roller rink!
This is one of the most versatile spaces in McDermont X, having been a concert hall, a banquet room, wedding reception area, and more!
For non-sports related event reservations, please contact us at (559) 562-3326 or [email protected]
For sports-related reservations, please see below

Team Practices | Tournaments | Leagues | Clinics | and more!
Rates:
• 1/2 Side Court (Half of A, B, C or D) - $25 per hour
• Side Court (A, B, C or D) - $40 per hour
• Full Court (1 or 2) - $75 per hour
• All Courts - $140 per hour
• All Courts 4+ Hours - $100 per hour
• All Courts 1 Day (Max. 12 hours) - $1000 Per Day
• All Courts 2 Days (Max. 20 hours) - $1500
Each additional hour over 20 will be $100
Prepay for at least 4 practices and receive 25% off!
Full and 2 day rentals must place a nonrefundable 25% deposit
Single and half court reservations require nonrefundable deposit
One and two day rentals: Entry profit goes to event director, snack bar profit goes to McDermont X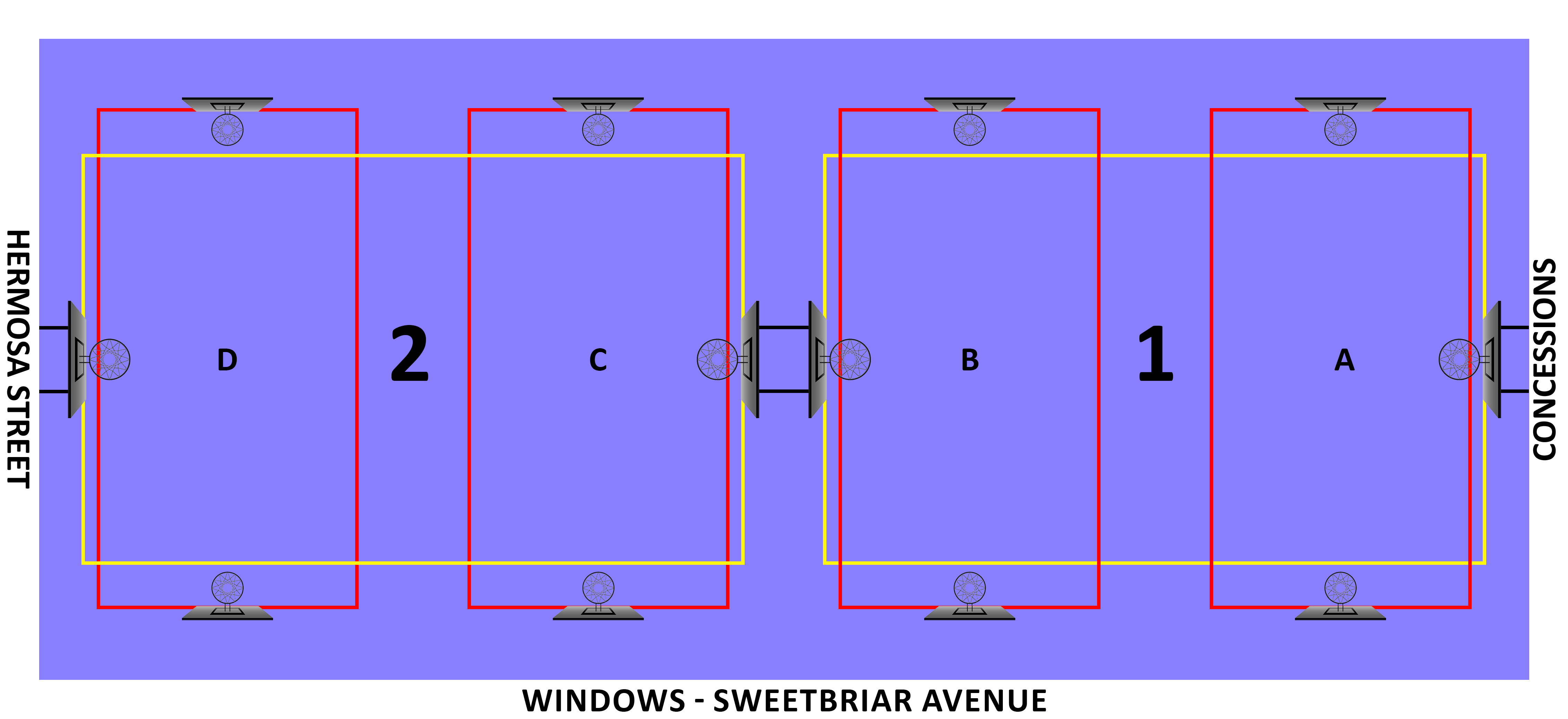 For more information:
Contact Myron Epps at [email protected] or 559-759-0600
To view this information on a flyer, please click here